Rivals national recruiting director Adam Gorney and national recruiting analyst Clint Cosgrove along with Jed May of UGASports.com and Dave Lackford from CardinalSports.com tackle three topics and determine whether they believe each statement is FACT or FICTION.
1. Louisville should be very concerned that Deandre Moore is scheduling other official visits.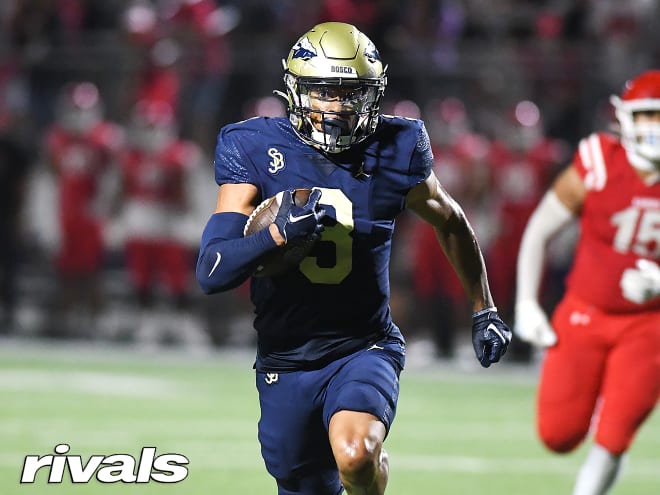 Gorney's take: FICTION. I'm not in the "very concerned" camp – yet. Things could quickly change after the four-star receiver visits Texas and Georgia and he could schedule other trips as well. But Deandre Moore committed to Louisville for numerous reasons and one was to play with other top California prospects including Bellflower (Calif.) St. John Bosco QB Pierce Clarkson. That kind of chemistry cannot always be found elsewhere so while these visits are huge, I still think Louisville has a good shot to keep him.
Lackford's take: FACT. Louisville already beat Texas once for Moore's commitment but it appears the Horns sweetened the NIL pot and he's scheduled an official there. Georgia also just put its bid for Moore and he's taking an official visit there, too.
How much is a 5-foot-11 wide receiver worth? Louisville is about to find out. How ample is Georgia's war chest? I'm willing to bet it overflows and Texas has evidently upped the ante as well. It's very possible that Louisville is about be priced out of the market.
SHARE YOUR THOUGHTS WITH LOUISVILLE FANS AT CARDINALSPORTS.COM
*****
2. Duce Robinson will end up in Georgia's recruiting class after a great visit to Athens last weekend.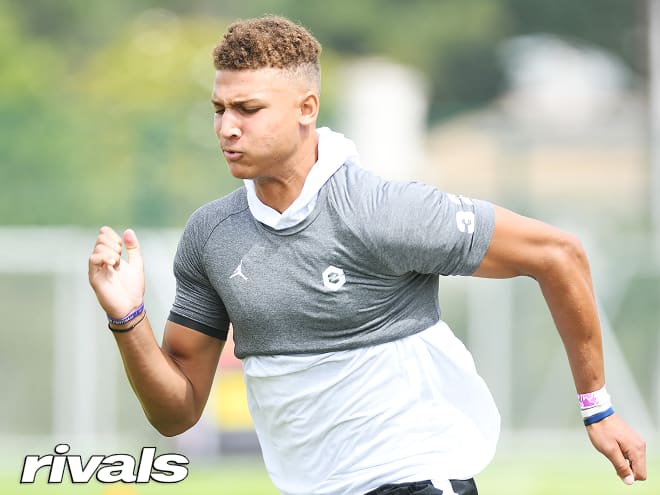 Gorney's take: FICTION. I still think Duce Robinson ends up at USC. He worked out with current QB Caleb Williams and five-star commit Malachi Nelson at the Elite 11 this summer and it looked like a natural fit and I just cannot get over that at the moment. Plus, Georgia has already loaded up with tight ends and I think Pearce Spurlin is a phenomenal talent who has special qualities and Lawson Luckie should not be overlooked at all, either. If Georgia loses one of those two – which is unlikely – then maybe Robinson takes a much closer look because he can play an outside receiver role as well but I'd still give USC the edge here.
May's take: FICTION. Georgia has done an impressive job just remaining a presence in Robinson's recruitment. He is the top tight end in the country for a reason, with powers from coast to coast in pursuit. Georgia, meanwhile, already has two tight ends committed in Pearce Spurlin and Lawson Luckie. At this point, it appears both Spurlin and Luckie will end up signing with Georgia. Should that change, I'd expect the Bulldogs to turn up the heat even more on Robinson as they look to add an elite offensive talent. But right now, with two players at the position already in the fold, I'd have to project Robinson to end up elsewhere.
SHARE YOUR THOUGHTS WITH GEORGIA FANS AT UGASPORTS.COM
*****
3.
Malachi Coleman has scheduled a visit to Miami and it should be very concerning to Nebraska.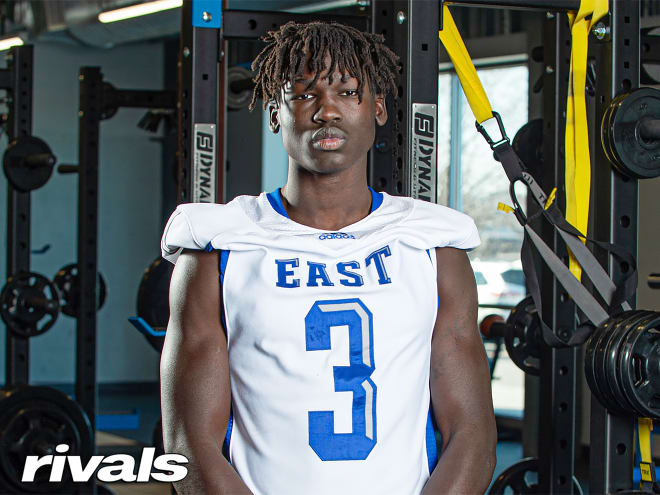 Gorney's take: FICTION. Miami coach Mario Cristobal and his staff have a way of intriguing top recruits once they get to campus so that is something that should be watched with Malachi Coleman but at this point I doubt the Hurricanes are a very serious threat to the Huskers. I highly doubt Mickey Joseph will be retained full-time as Nebraska's coach especially after getting blown out the way the Huskers did against Oklahoma but he will have the rest of the season to prove his case. Either way, the new head coach would be wise to keep him on staff and that will play a big role for Coleman, who I think wants to stay and play in Lincoln but just needs to see a reason why.
Cosgrove's take: FICTION. Nebraska shouldn't be overly concerned with Coleman's visit to Miami as he seems locked-in to his previously released top seven of Nebraska, Oklahoma, USC, Georgia, Michigan, Oregon and Ole Miss. Unless something magical enough to change the entire course of Coleman's recruitment were to happen over the weekend, the Huskers should be more concerned about winning and retaining Mickey Joseph if they want to land their No. 1 target. This visit appears to have come out of nowhere and seems like a great opportunity to enjoy a weekend out of the Lincoln limelight more than anything else.
SHARE YOUR THOUGHTS WITH MIAMI FANS AT CANESCOUNTY.COM
SHARE YOUR THOUGHTS WITH NEBRASKA FANS AT INSIDENEBRASKA.COM